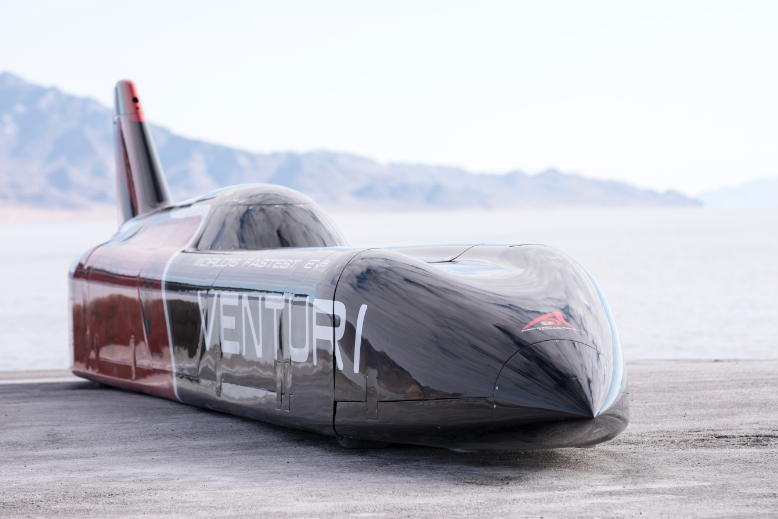 The
C

hallenge

The opening chapter of the Venturi Global Challenges, Mission 01: Jamais Contente is a programme aimed at setting new speed records for electric vehicles. It is named after the first ever automobile to break the symbolic 100 km/h mark: a torpedo-shaped electric car named Jamais Contente. Driven by Camille Jenatzy, it achieved a speed of 105 km/h in 1899, setting a world record for any method of propulsion (steam or petrol).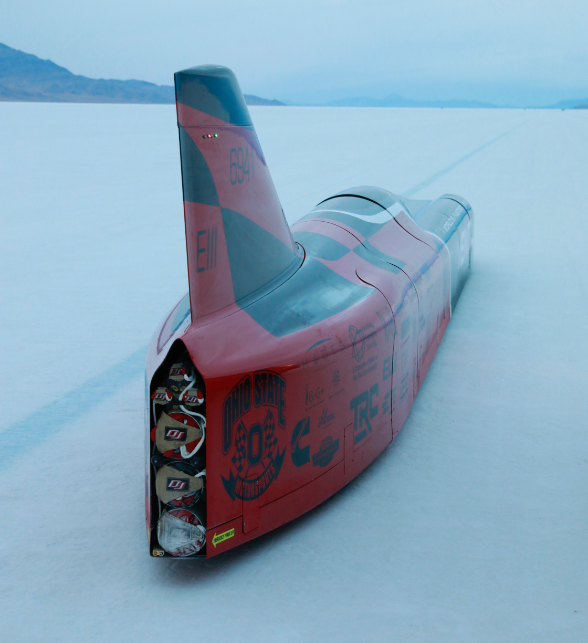 Venturi designed its own version of that iconic record-breaking car, the Venturi Jamais Contente, also dubbed the VBB, in reference to the Venturi Buckeye Bullet team, a group of students from the Ohio State University who helped to develop the vehicle. The VBB is a worthy successor to the original pioneer of 1899, successively beating its own world speed records on the famous salt flats of Bonneville in the USA.
The VBB-2, a hydrogen fuel cell-powered version, broke the 487 km/h (303 mph) mark in 2009. The following year, the VBB-2.5, an upgraded version with an electric battery pack, reached 495 km/h (307 mph). Finally, in 2016, the VBB-3 – the most advanced electric version of the vehicle with 2,200 kW (2,950 HP) of power – set a new FIA-certified world record of 549 km/h (341 mph) that still stands today.