F

LEX rover unveiled to H.S.H. Prince Albert II
On Saturday 27 May 2023, H.S.H. Prince Albert II of Monaco visited Venturi Group's Monegasque headquarters.
Welcomed by the Group's President, Gildo Pastor, the Sovereign was invited to take a historic first look at the lunar rover "FLEX", developed by Venturi Astrolab (USA) in collaboration with Venturi Lab (Switzerland) and Venturi (Monaco).
FLEX will be the largest and most advanced lunar vehicle ever made. It will be landed on the surface of the Moon by American firm SpaceX in 2026.
More information about the programme can be found HERE.
(photo credit: Venturi/Bebert)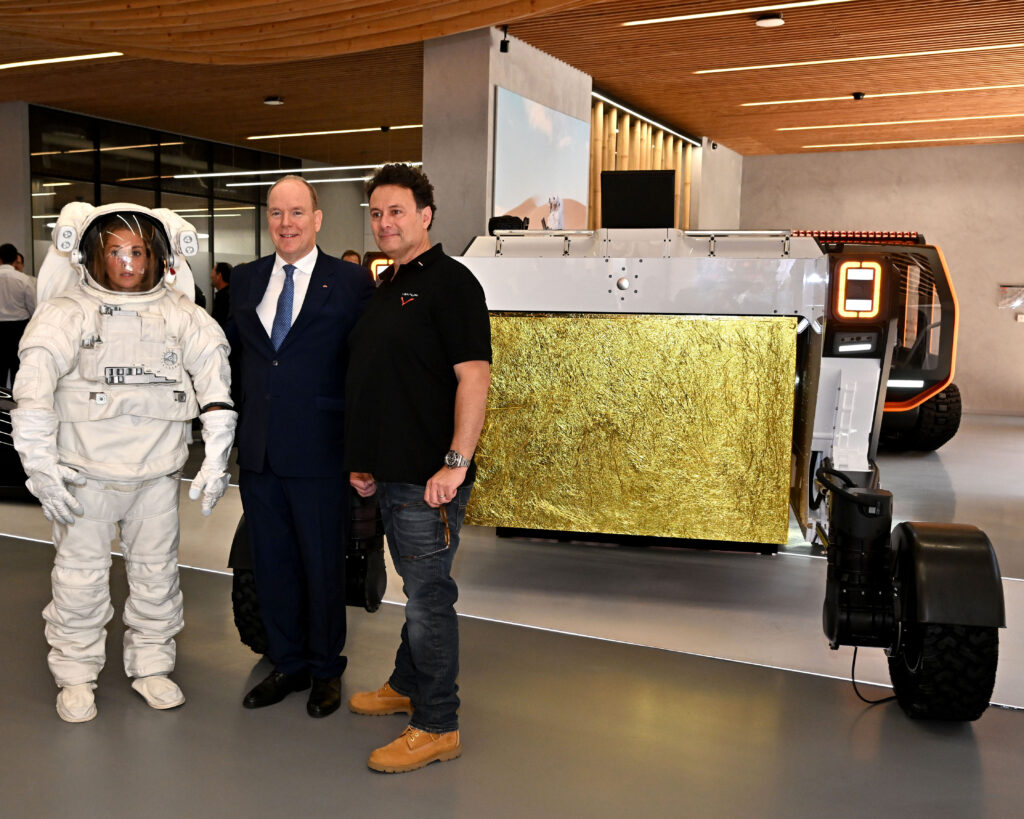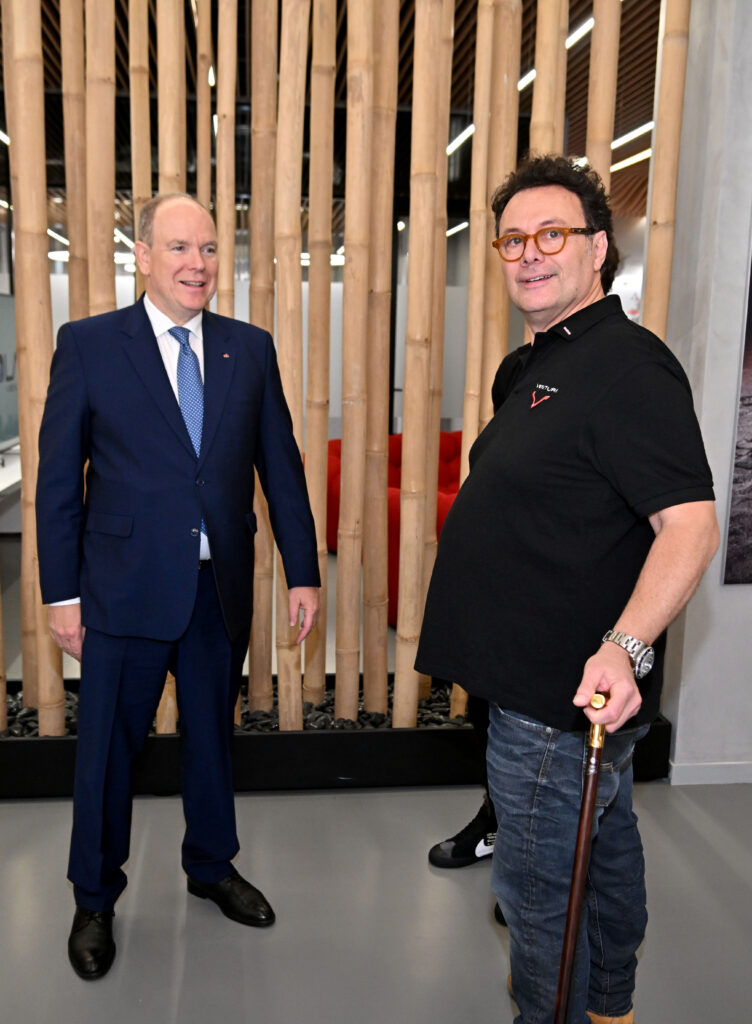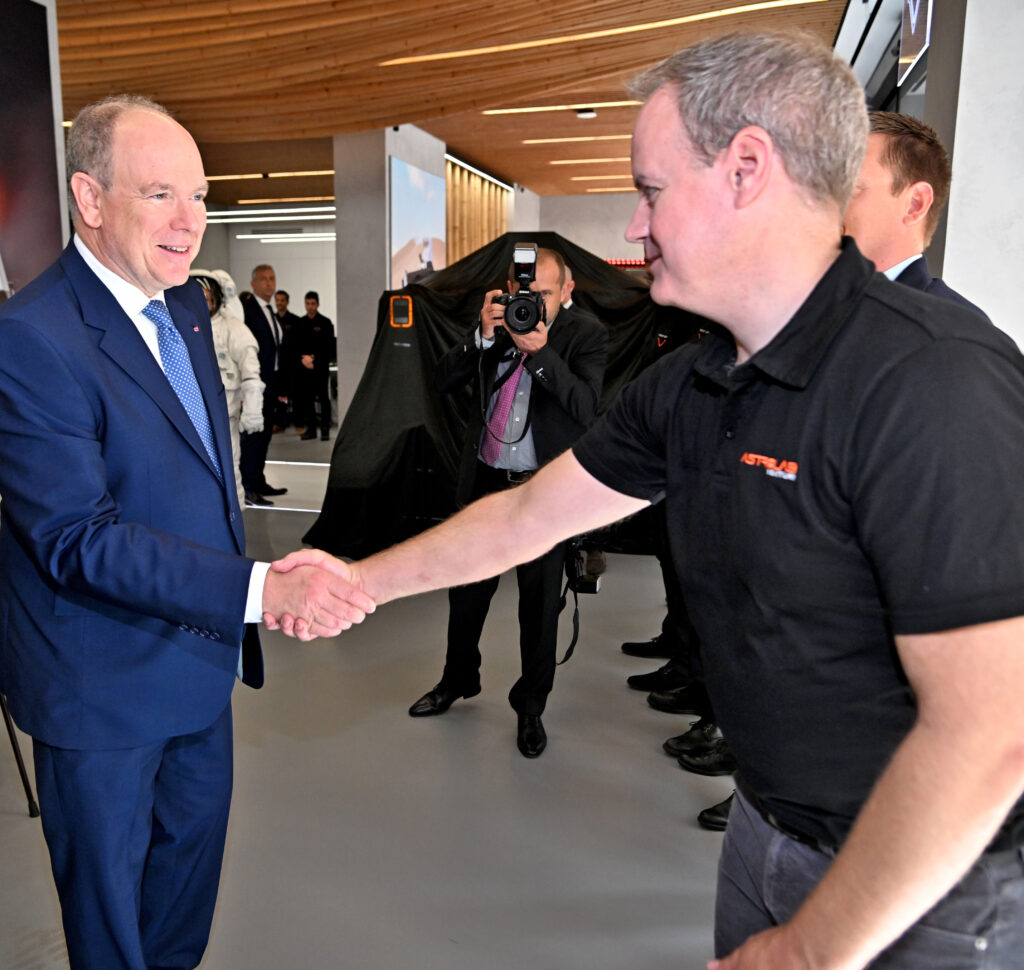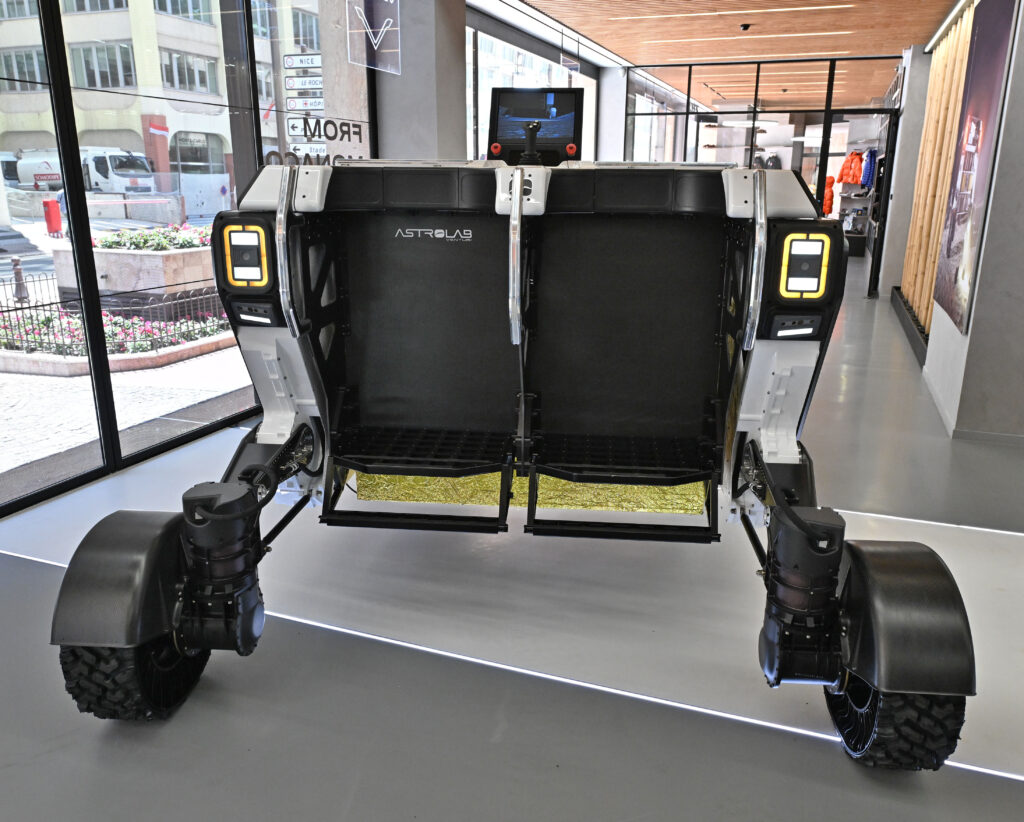 ABOUT THE VENTURI GROUP
Since 2000, the Venturi Group has specialised in the design and manufacture of high-performance electric vehicles. Whether through world records, expeditions on hostile terrain, the creation of the first electric sports car, the development of innovative vehicles or its involvement in the Formula E World Championship, the Venturi Group embodies and demonstrates all the capabilities of the electric vehicle on 2 or 4 wheels. Since 2021, Venturi Lab is part of the Venturi Group. The company invents, studies, designs and manufactures mobility solutions capable of handling the extreme environmental conditions found on the Moon and Mars. In 2026, Venturi Astrolab's FLEX rover – for which the Venturi Group will have designed and manufactured innovative technologies resulting from disruptive innovations – will be in operation on the Moon.
ABOUT VENTURI ASTROLAB, INC.
Venturi Astrolab, Inc (Astrolab) is on a mission to advance humanity to the next horizon by designing, building and operating a fleet of versatile rovers for all planetary surface needs. Comprised of a highly specialised team of former NASA, SpaceX and JPL engineers, Astrolab is dedicated to providing adaptive mobility solutions essential to life beyond Earth. The team has leading experience in terrestrial and planetary robotics, electric vehicles, human spaceflight and more. Astrolab's extensive experience and strategic partnerships with a wide range of world-class institutions, including the electric vehicle pioneer Venturi Group, allow for the most reliable, flexible and cost-effective lunar and Mars mobility offerings. The company's headquarters are located in Hawthorne, California.